Recent Installation
Here is a lovely recent installation that I wanted to share. This apartment is in an early historic building in downtown SF made of concrete and converted to condos. The fabric is a wide sheer from Rodolph. Since privacy was not an issue we could keep it unlined for soft light to come through. Since the client wanted a contemporary look, and a grommet heading, we needed extra strength at the heading for this thin sheer fabric. We covered the mesh buckram stiffener with a black lining fabric to add contrast, strength and to hide the inner workings. The result is just what the client wanted, framing the windows, but not overpowering the room.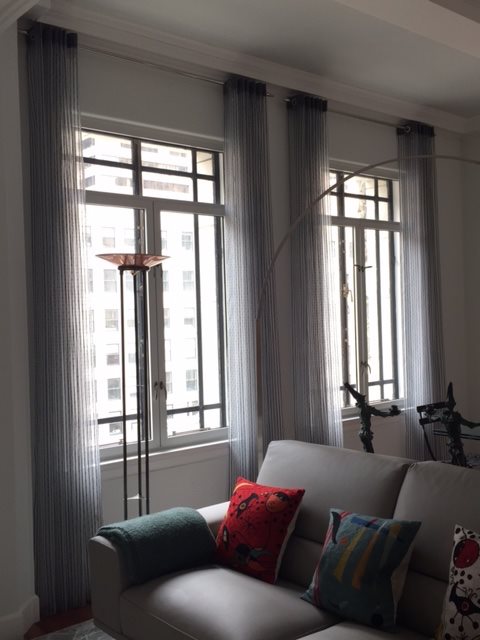 Sets a beautiful mood.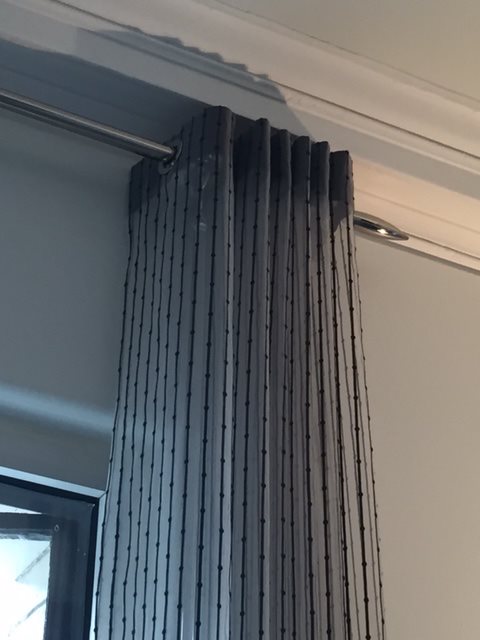 Sheer curtains on polished nickel hardware.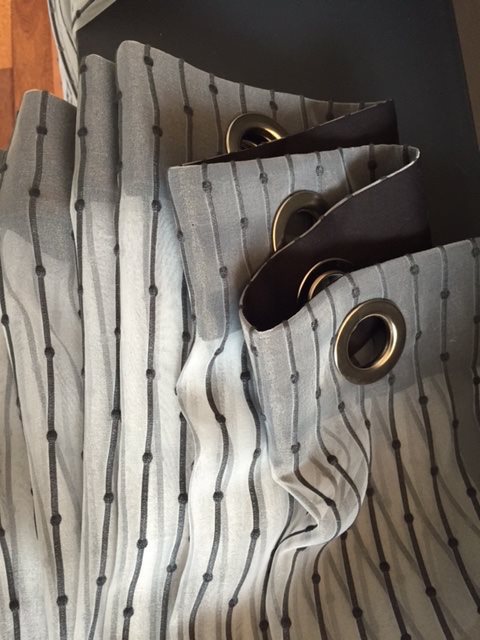 Grommet heading with contrast fabric lining.
---
‹ Back