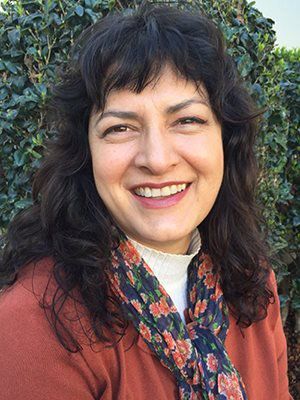 Angelique Clark has a Bachelor of Science degree in Clothing and Textiles and over 35 years experience in producing garments, commercial products and soft-furnishings in a multitude of fabrics. She brings her knowledge of hand-sewing techniques from her years as a tailor, custom bridal seamstress, and costume maker as well as experience as a Production/Quality Control Manager in the garment manufacturing industry to each project in her sewing workroom.
Angelique has 25 years of experience in the Bay Area measuring and estimating large, complex jobs, overseeing production and directing installations of interior design projects. Fabric, pattern, color, texture and design have been her life-long pursuit. She shares her superior fabric knowledge and creativity in each project.
Her technical comprehension of drapery hardware and installations are unique and valuable in the industry. Individual attention, personalized service and great follow through are standards that Angelique has fostered in her own business, which she started in 2001. Her efficient production and management techniques instill a workroom environment that emphasizes excellence in fabrication.