Lattice Smocking Pillow
A client sent a photo of a smocked pillow that I had never seen before. After a bit of research and practice, we solved the problem. It is called Lattice smocking, and has a great look. Not the fastest design we ever made, but I dare say very beautiful and interesting. It could be used on a curtain heading, the hem of a table cover, or one entire side of a pillow. It was a fun problem to solve and keeps us growing and learning.
I hope you enjoy it!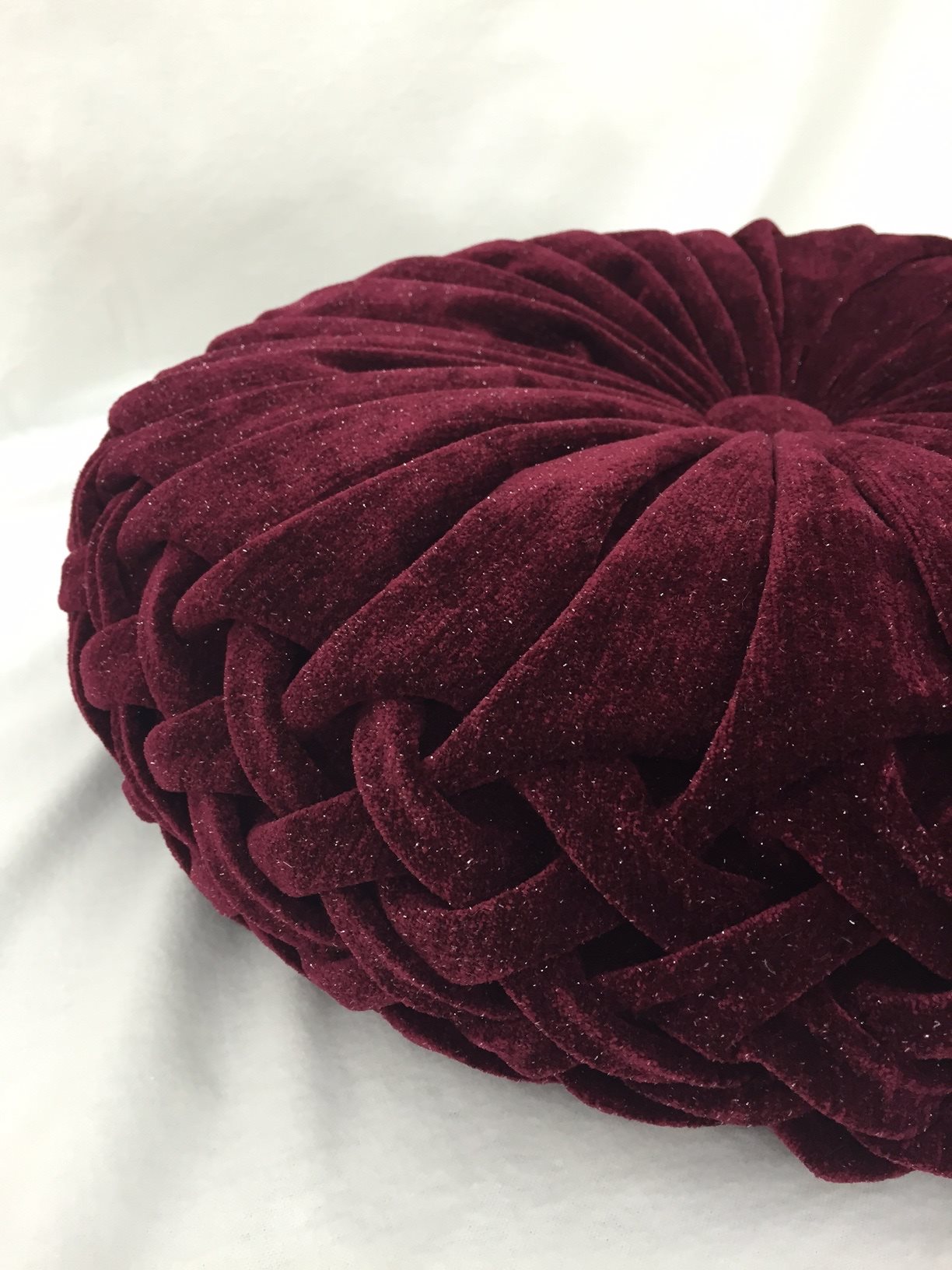 Boxing of round lattice smocked pillow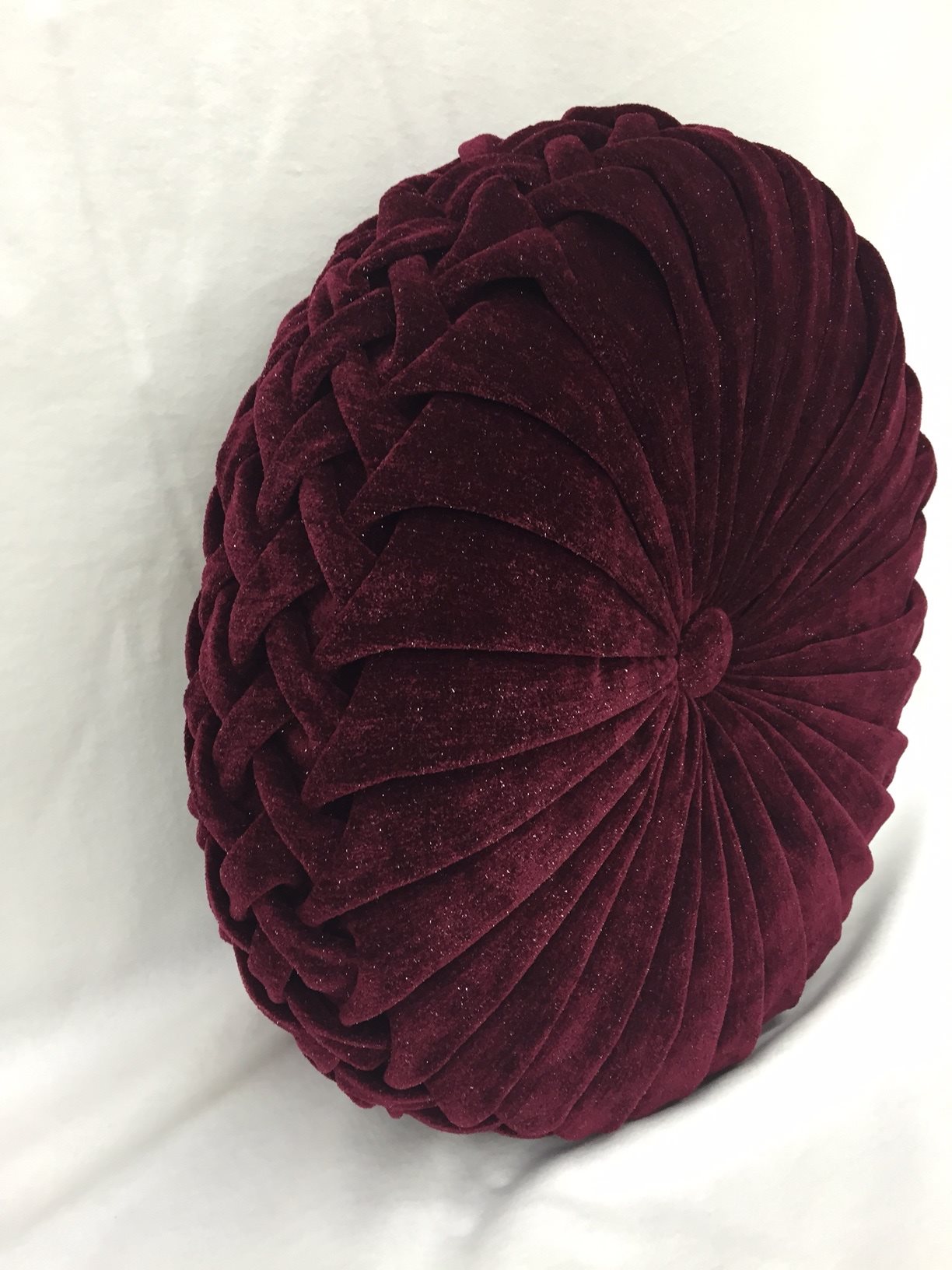 Velvet lattice smocked pillow
---
‹ Back